So, we are a month into living in West Texas (tomorrow is one month from our closing date) and we are settling into the new-to-us house - the house was built in 1976, so I can't call it "new", LOL, but we fell in love with the layout and big - no, HUGE! - rooms. I haven't gotten any one room completely finished yet, but every room has had some progress. Initially I thought I would wait until a room was "done" before posting anything, but since that may take a while, I decided to go ahead and start sharing - plus Faith really wanted me to show off her room! She is so proud of it, and I think she is doing a great job designing her New York-themed retreat!
Here are the before pictures, to give you some perspective of how far we have come:
Faith in her new room on move-in day: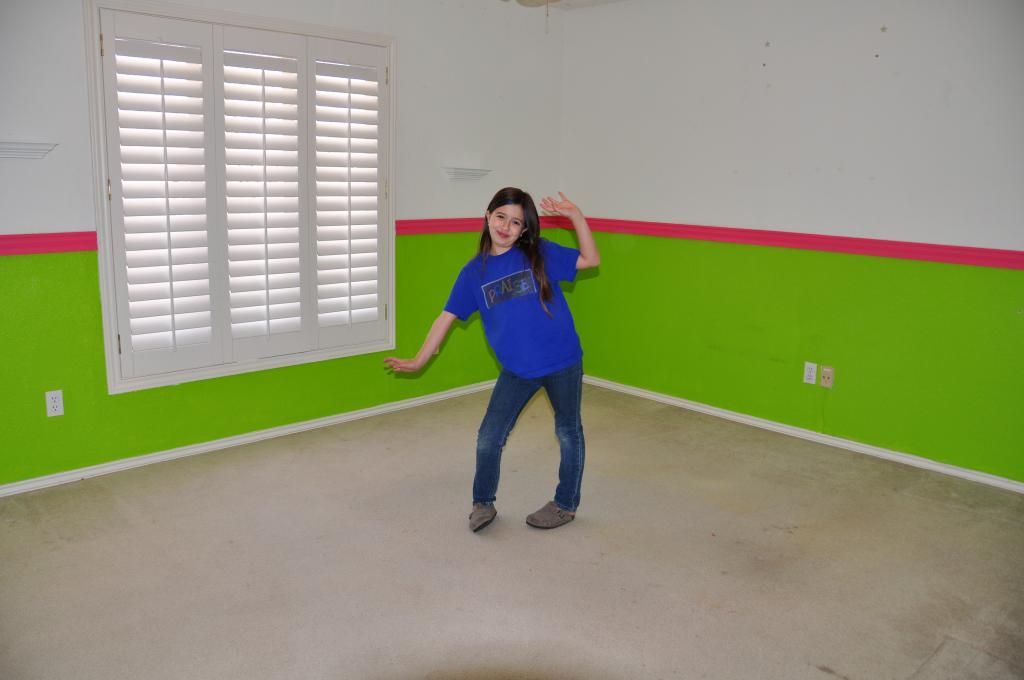 We decided to make Faith's room serve double duty as the guest room, so I wanted to put a queen size bed in there. I had a great solid-wood queen bed that had suffered an accident while being stored in the garage in Grapevine. If you look closely, you can see the bead of glue across the back of the headboard showing where it had broken all the way across, a piece of paneling had come completely loose, and one of the finials had broken off. There were also a couple of pieces of the wood detailing that had broken off that were refastened and several places needed wood filler. Since it was already in bad shape, it gave me the courage to try something new with it. I love how it turned out!
I didn't get a good before pic, but here are some shots as Gramps was working on it:
We painted the chair rail and bottom of the wall, repaired & painted the bed, and added the details to complete the theme. We also took down the brass ceiling fan and replaced it with the black fan from the kitchen, which was replaced with a different non-fan fixture. The ceiling fan war between my husband and I is an ongoing struggle in this household - I won the kitchen, but that is the only room I gained so far! This house had ceiling fans in every single room except the dining room and bathrooms - even the laundry room has a ceiling fan (although it is next on my hit list -
insert maniacal laugh here!!
)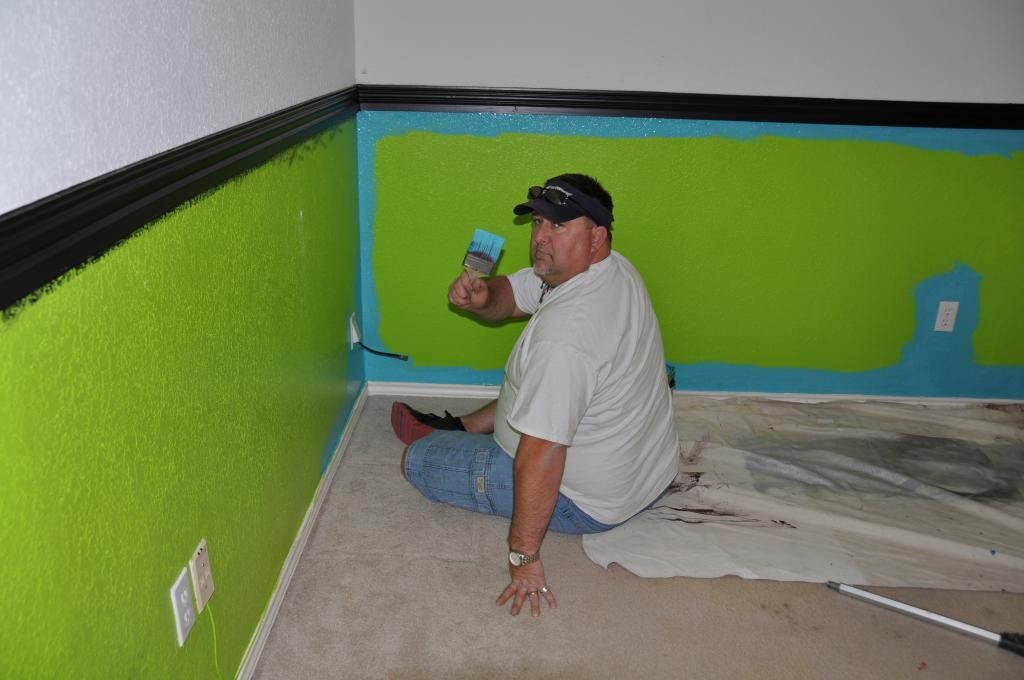 I think my old street lamp is what prompted Faith to choose the New York theme to begin with. This lamp stood in my room during my youth and then went to college with me! Mom only agreed to let me have it because she thought I would quickly get tired of having it in my room and she wanted to put it out front, but I loved it for a long time and now it has been passed down!! LOL!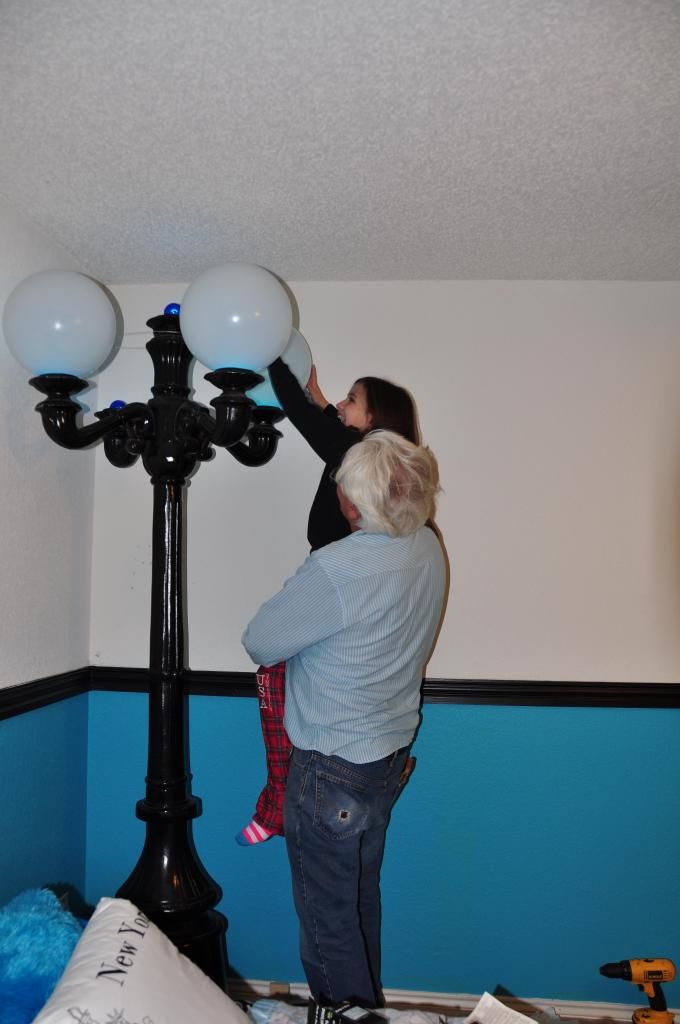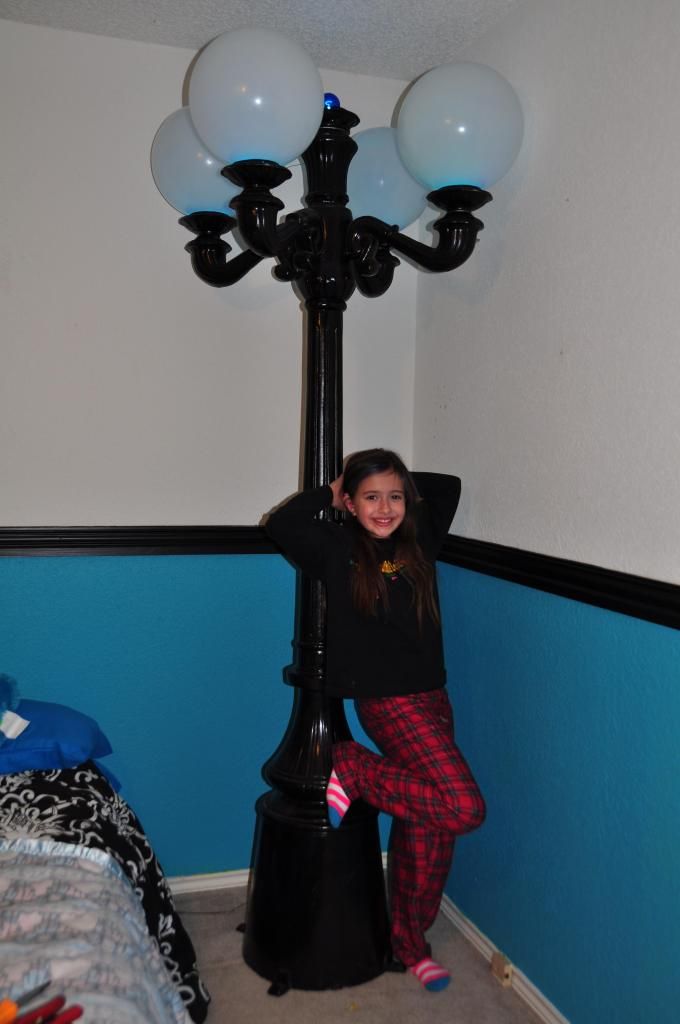 There are still a few things we have planned for Faith's room, but here is the "almost-finished" product!
"I feel famous!!"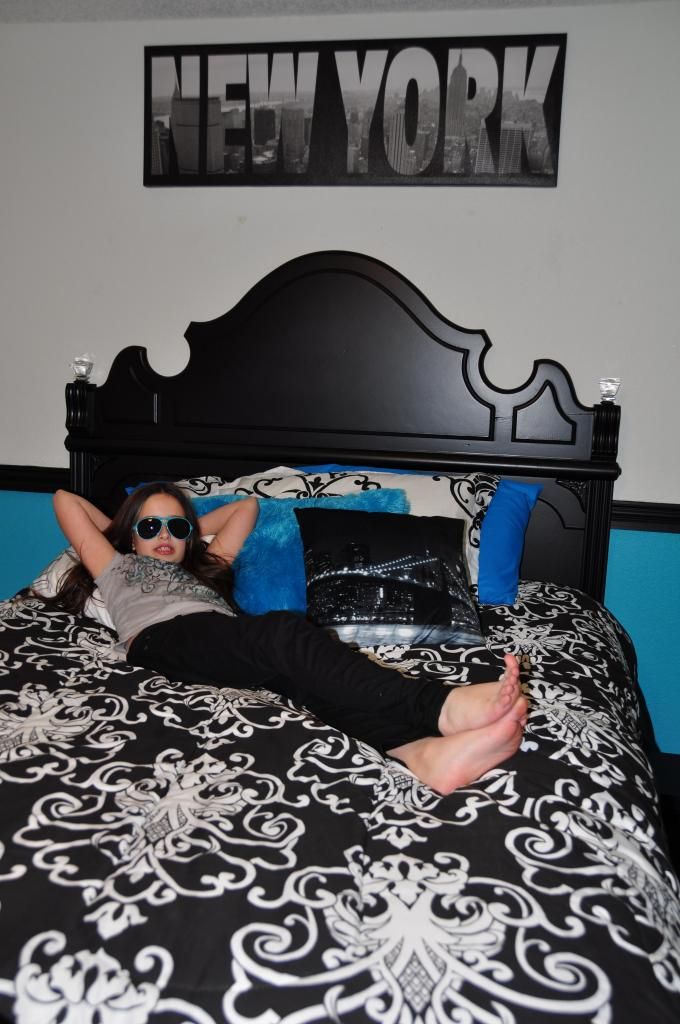 The New York canvas was a gift from Granny!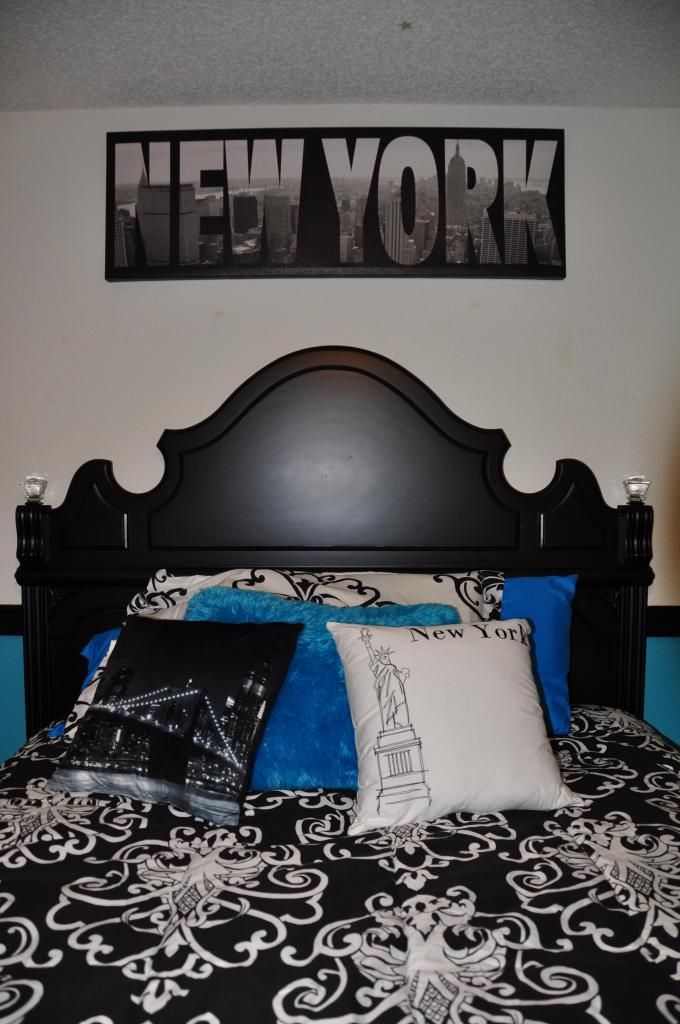 New York City skyline wall decal from art.com (Faith added more stars after this photo was taken):
Another shot showing the whole decal on both sides of the window: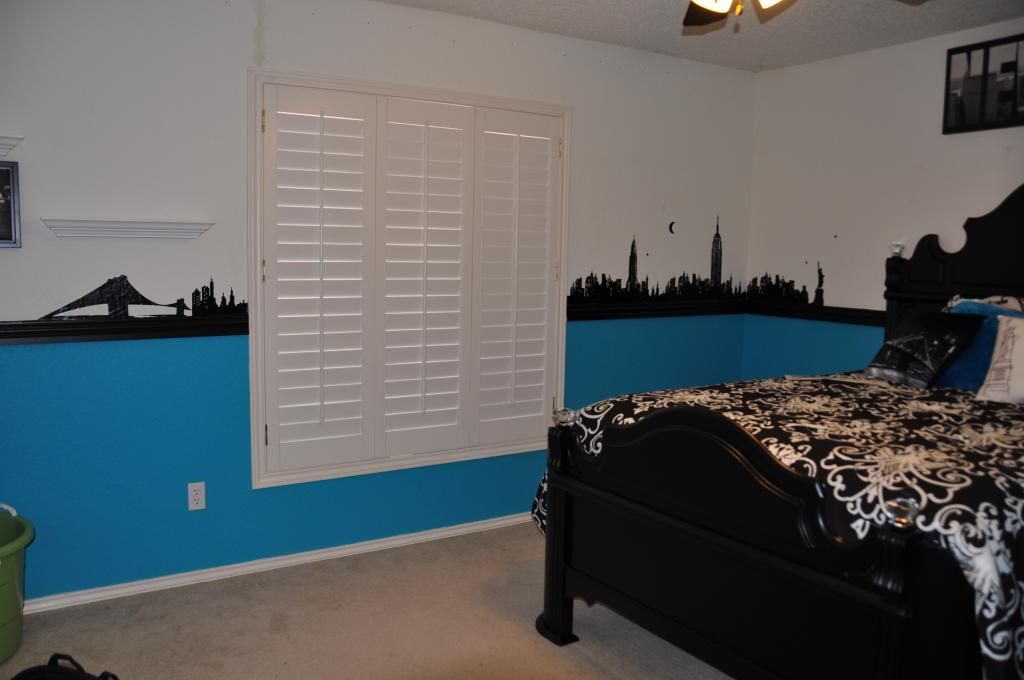 A close-up of the "crystal" finials on the bed. These are intended to be curtain rod finials and were purchased at Bed, Bath, & Beyond, as was the Statue of Liberty throw pillow (and the canvas gift from Granny). The skyline pillow came from WalMart. We found a great deal on the comforter set on clearance at Macy's, and even though it is actually a king size, I like the way it fits the bed.
Faith couldn't wait to show off her finished* room!
*Well, almost finished! We still have to hang her marque sign "F" and repaint the dresser that will go in here. She also thinks she needs a fuzzy teal rug for the foot of her bed and maybe a bench... I think I have created a designing monster!!